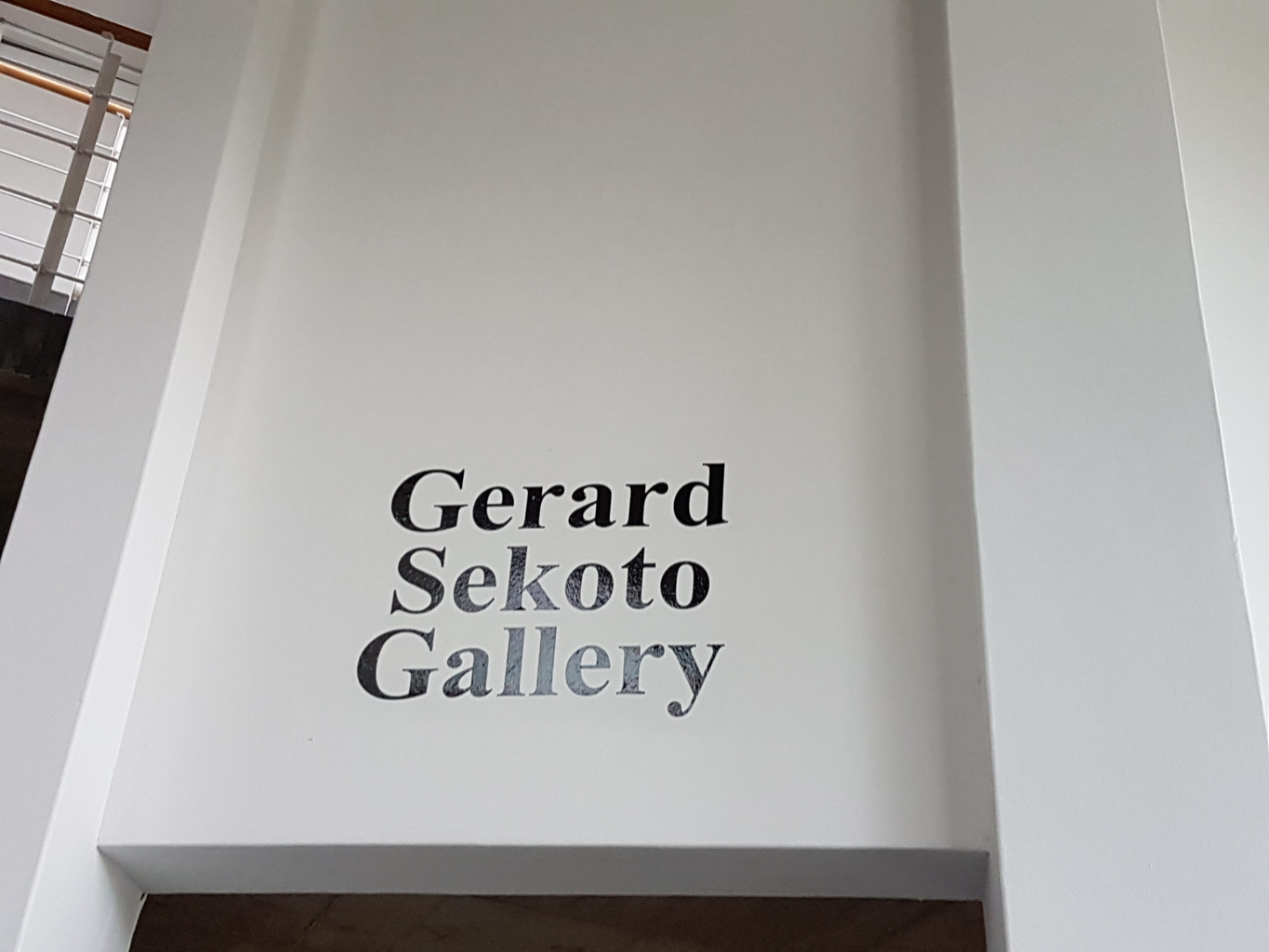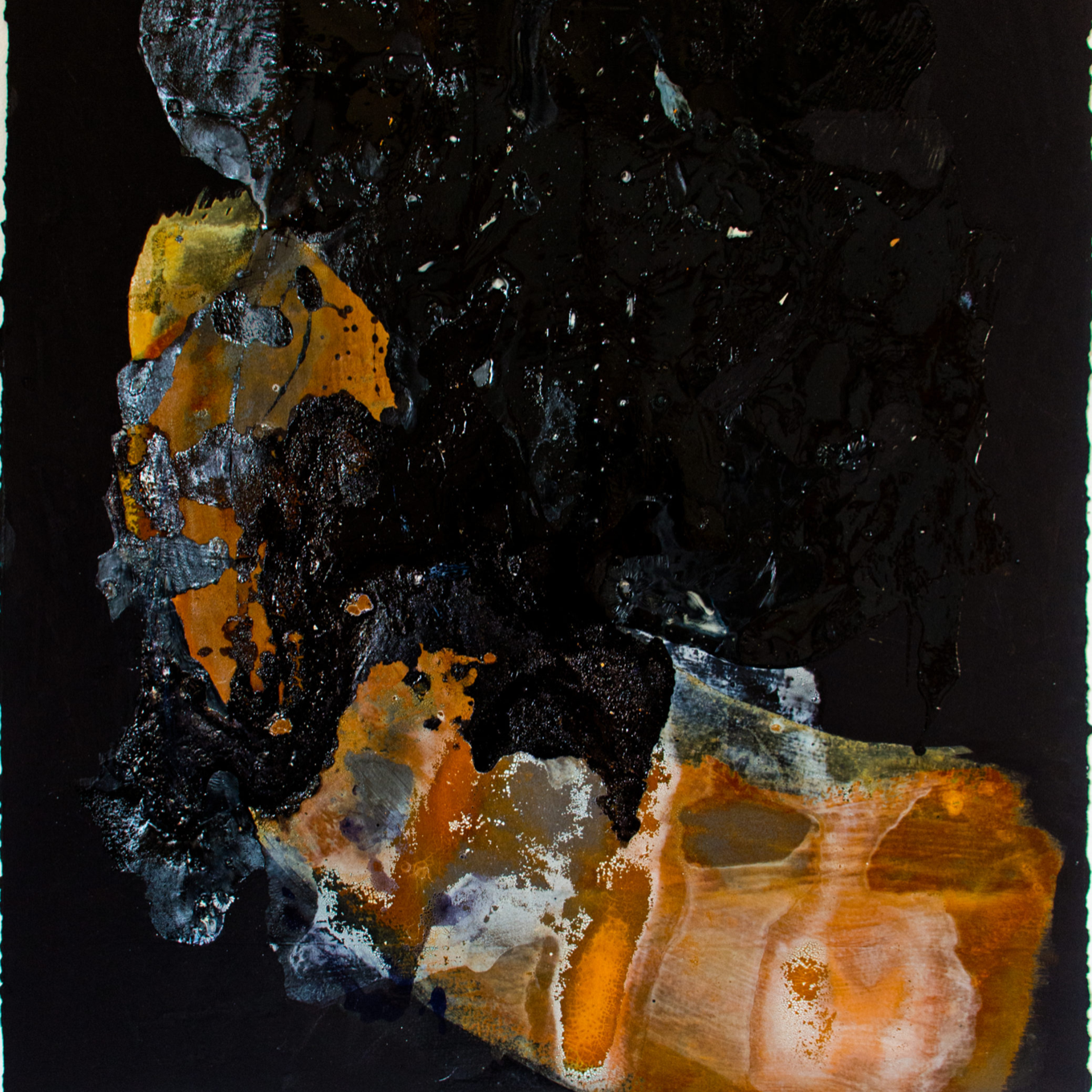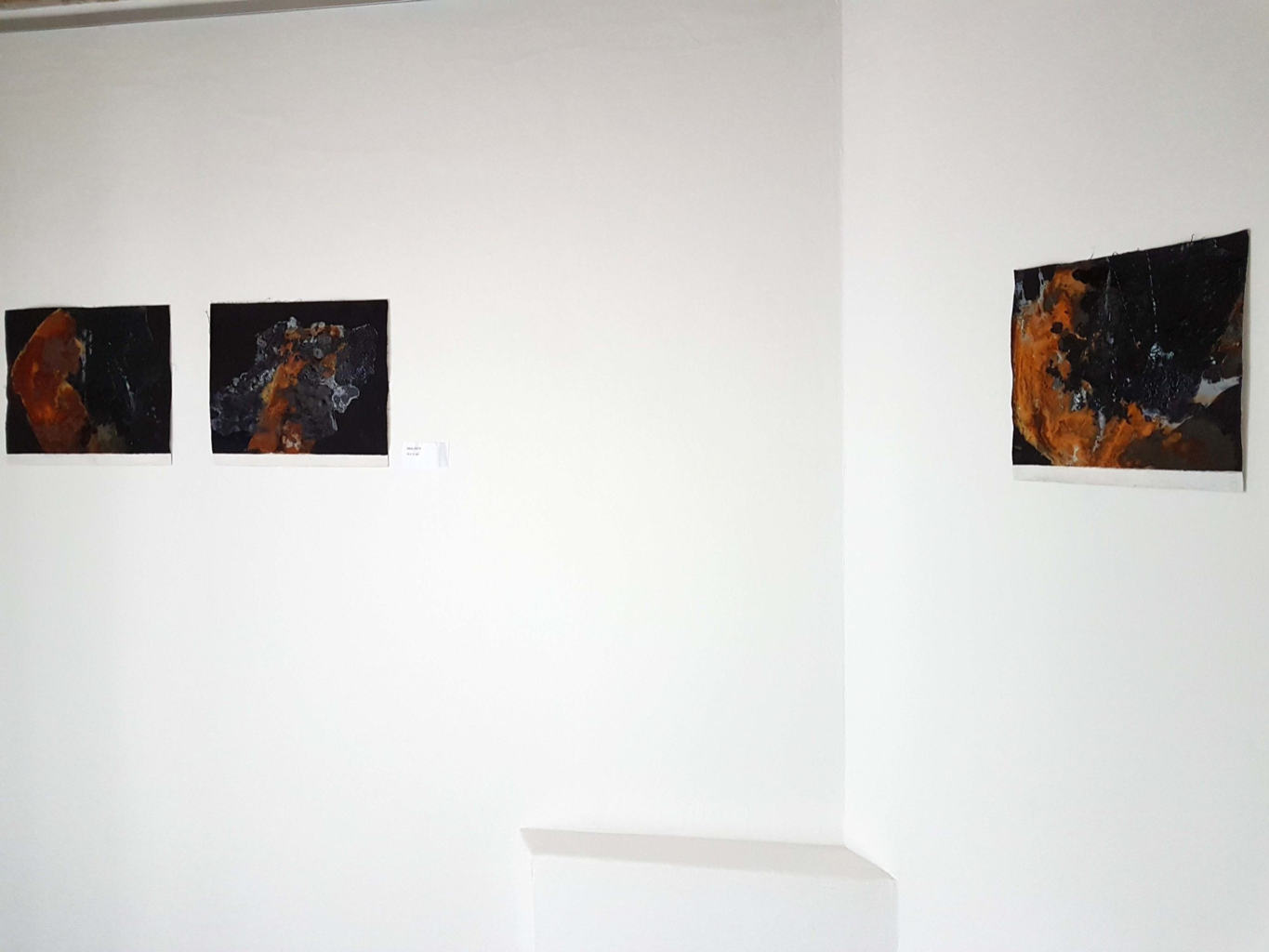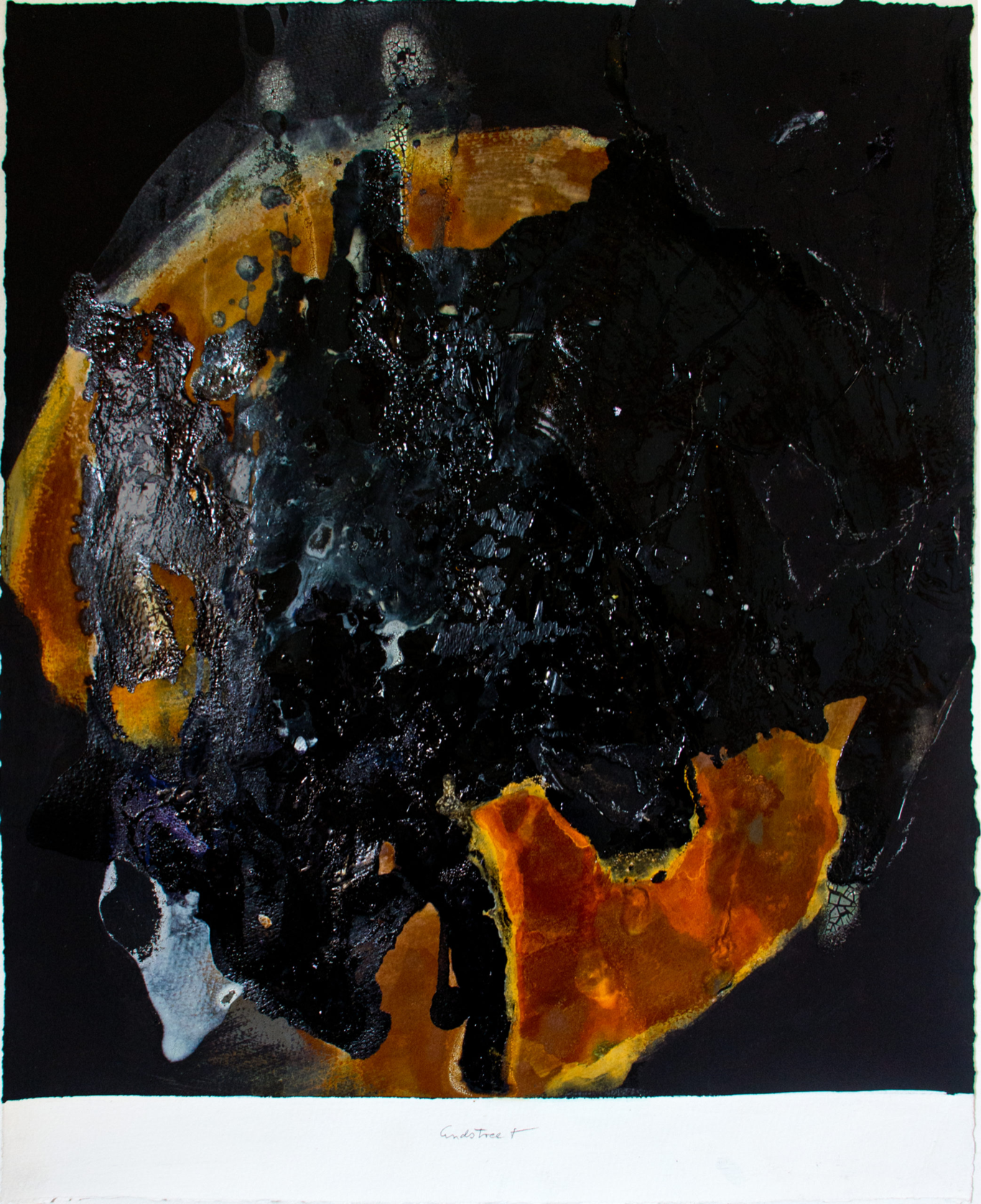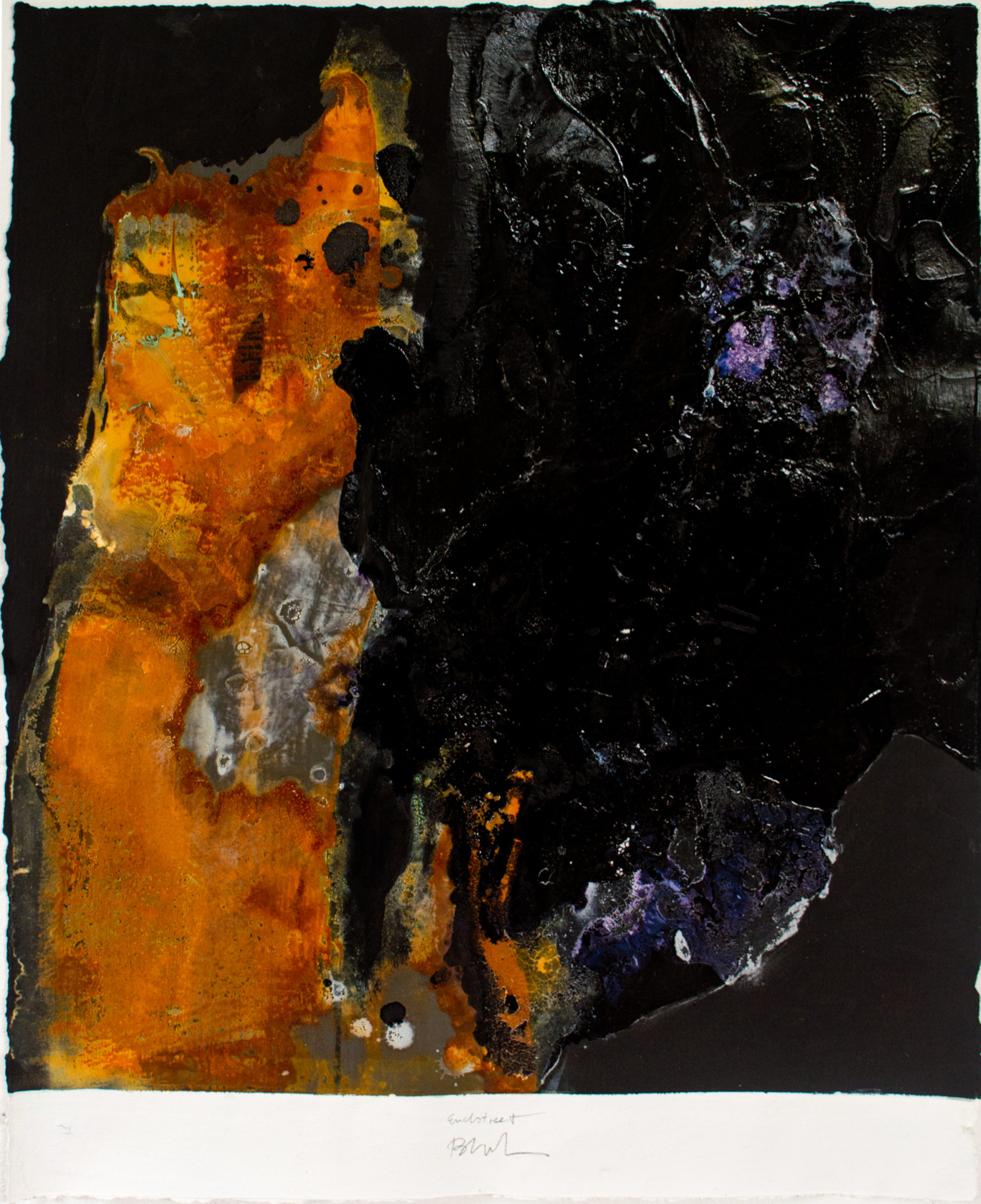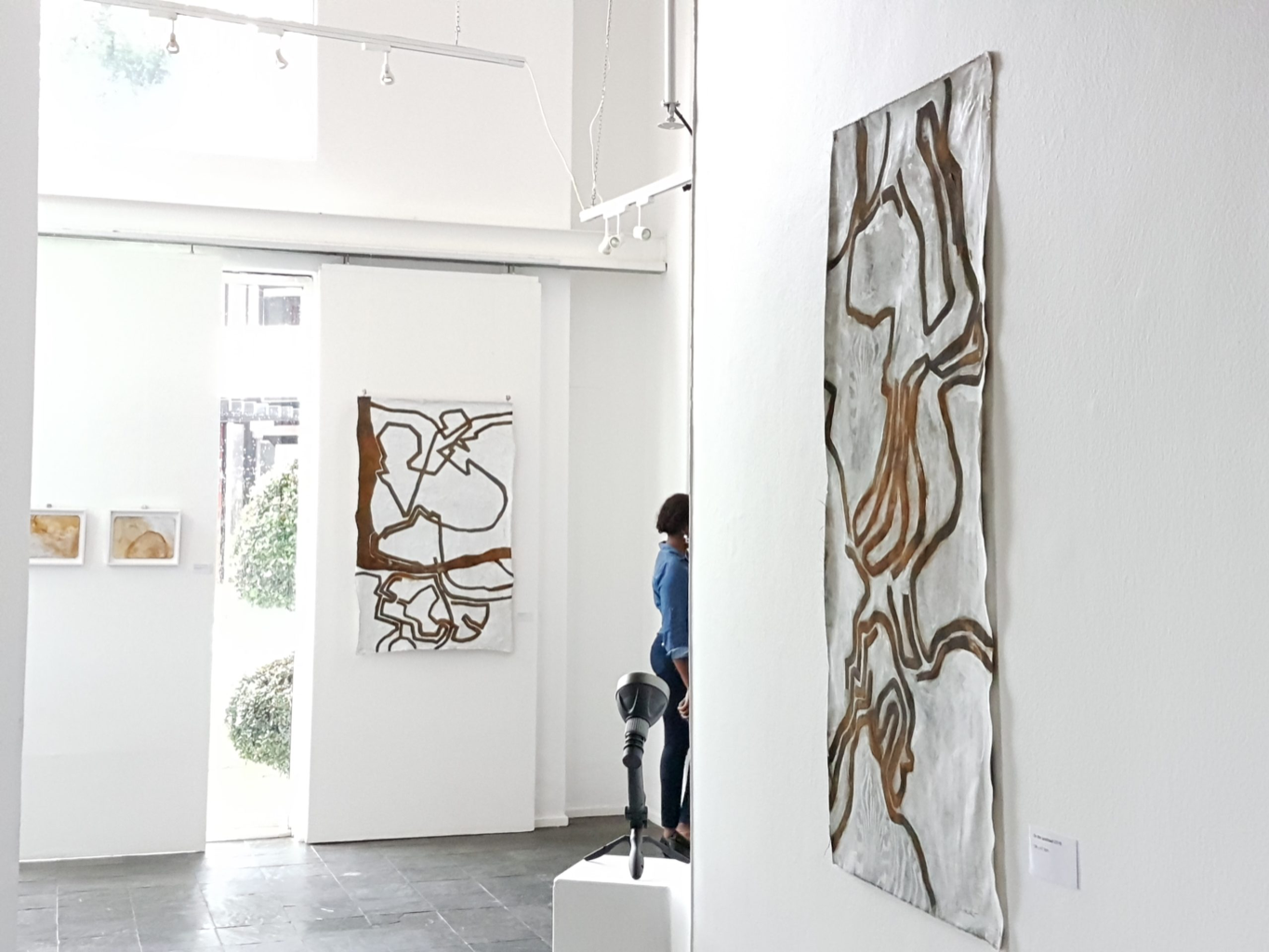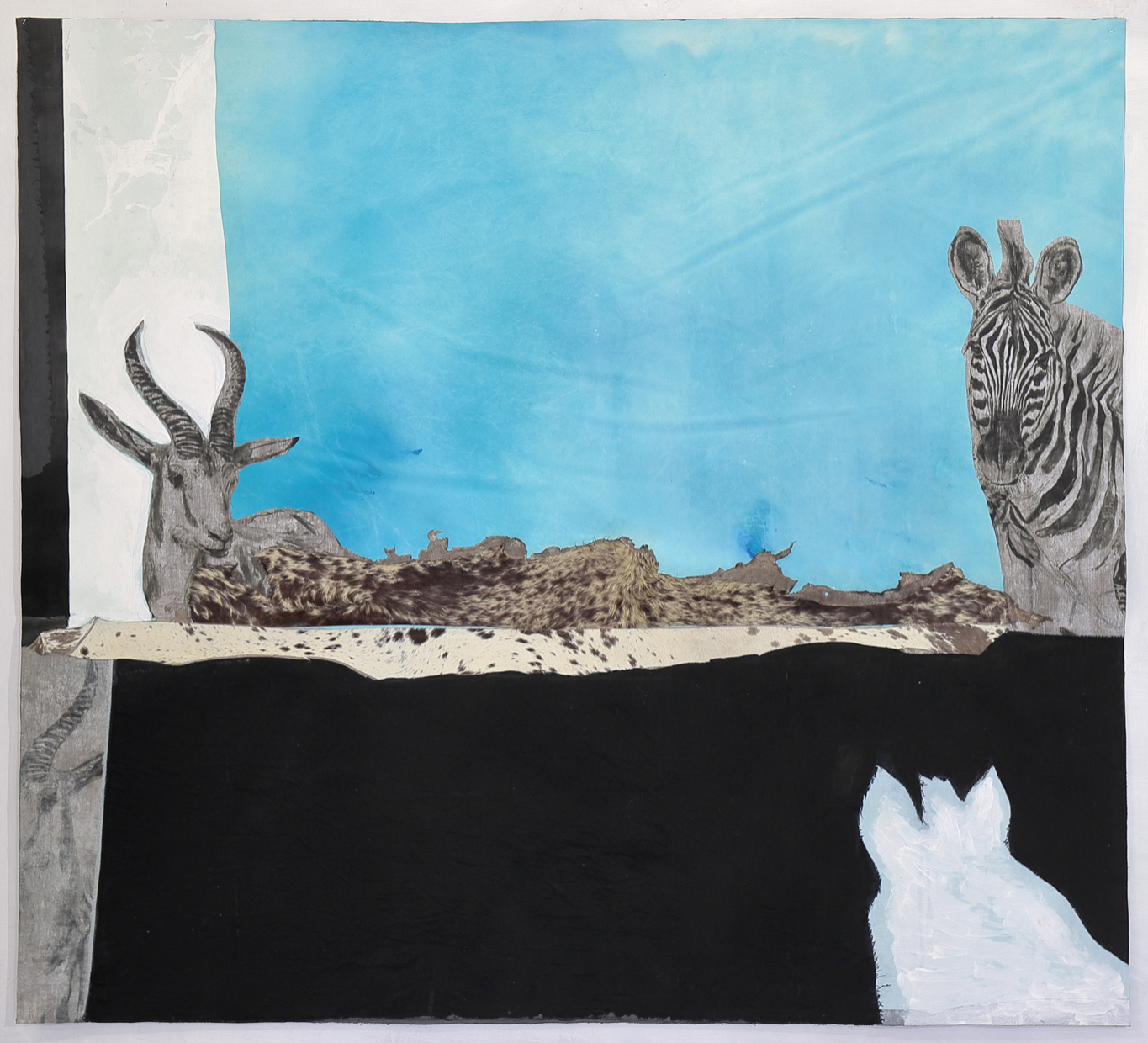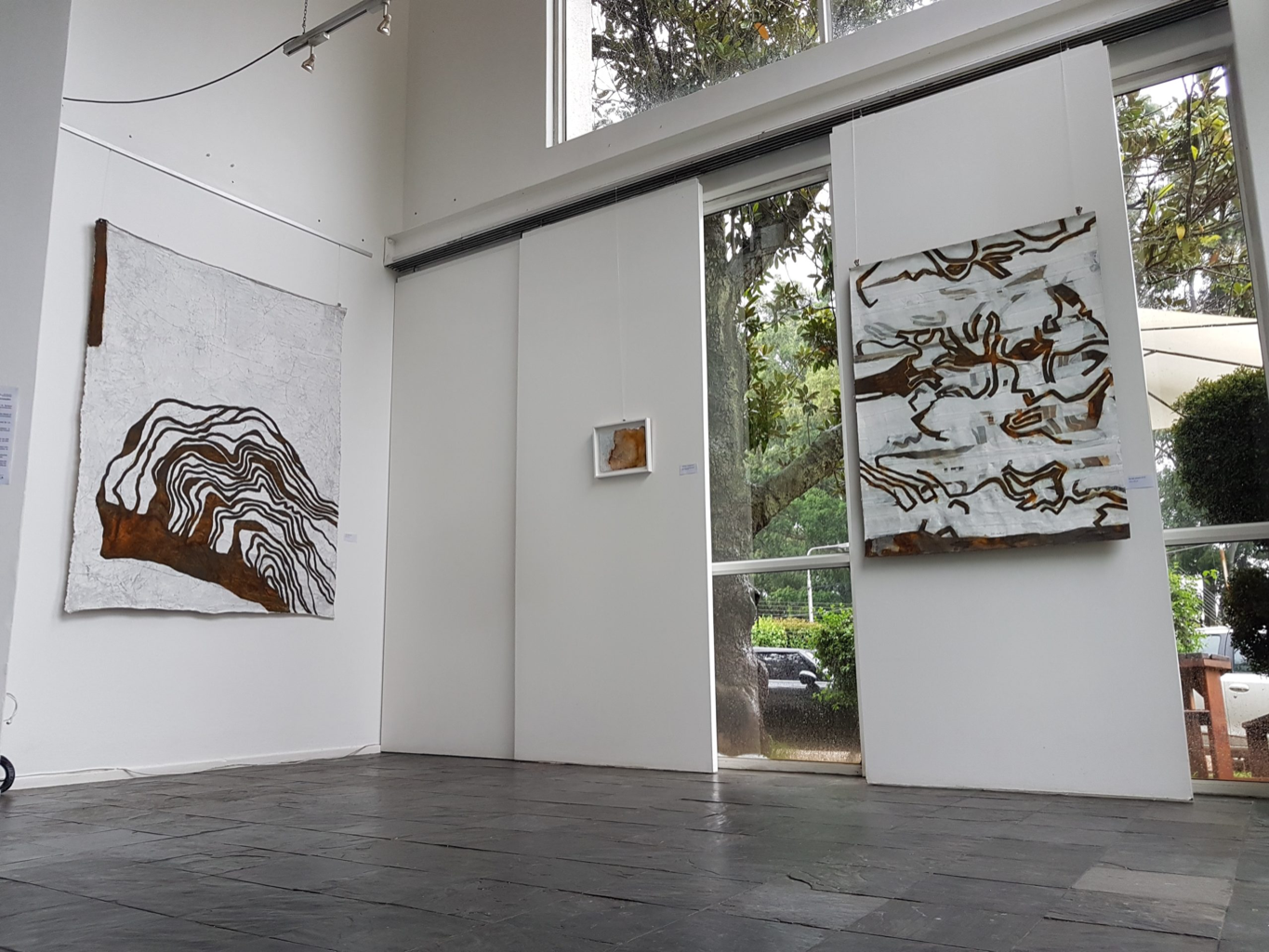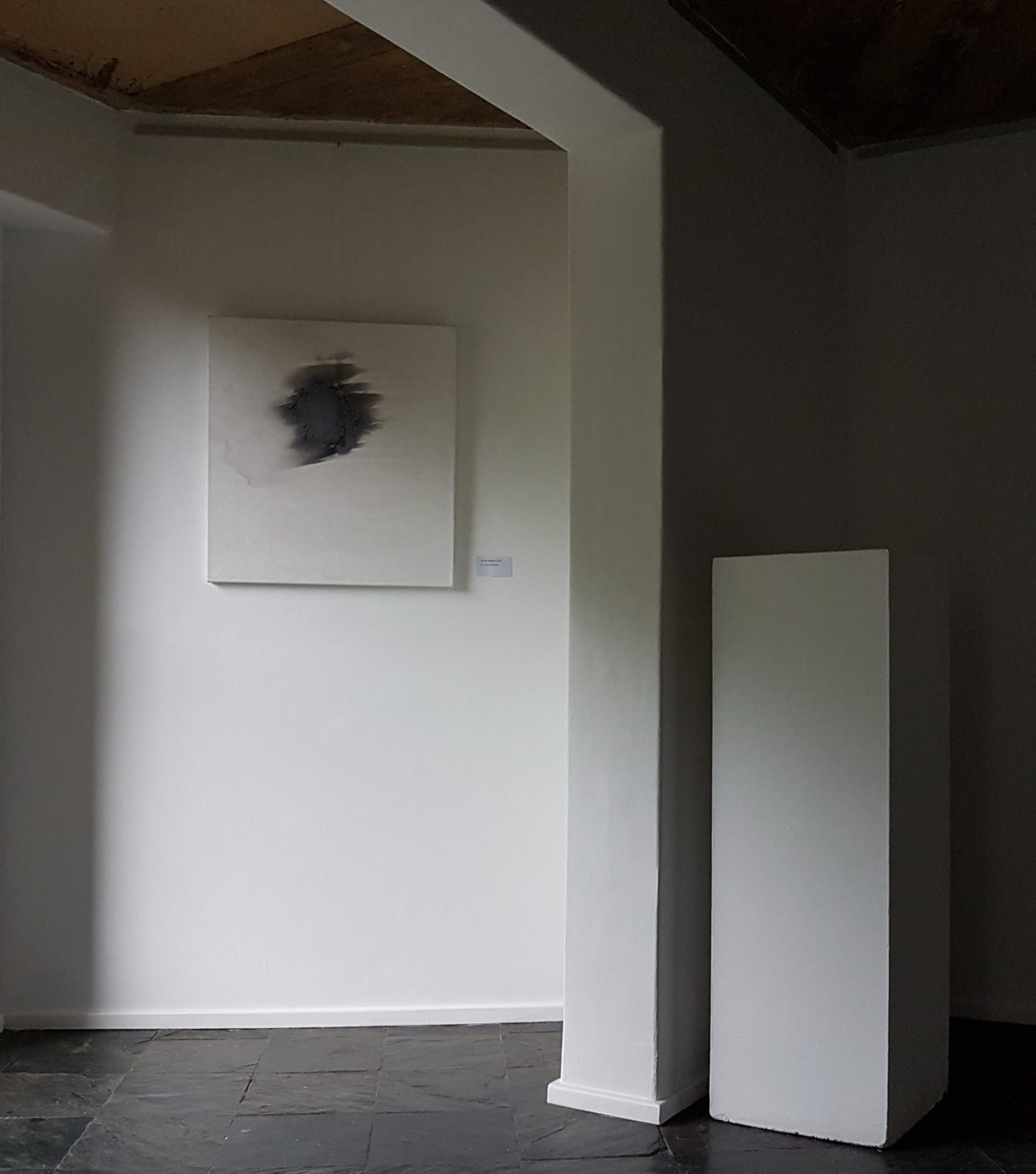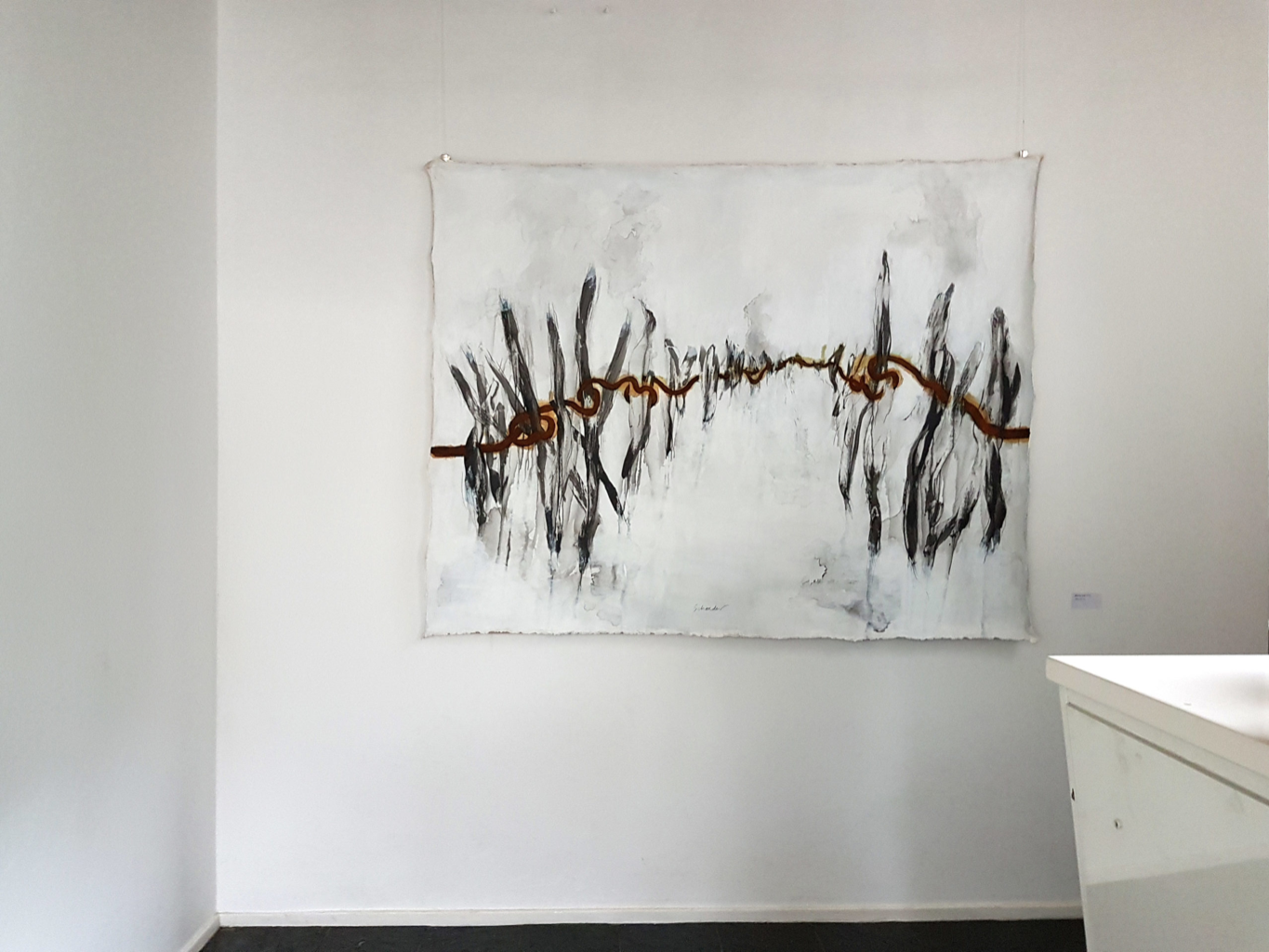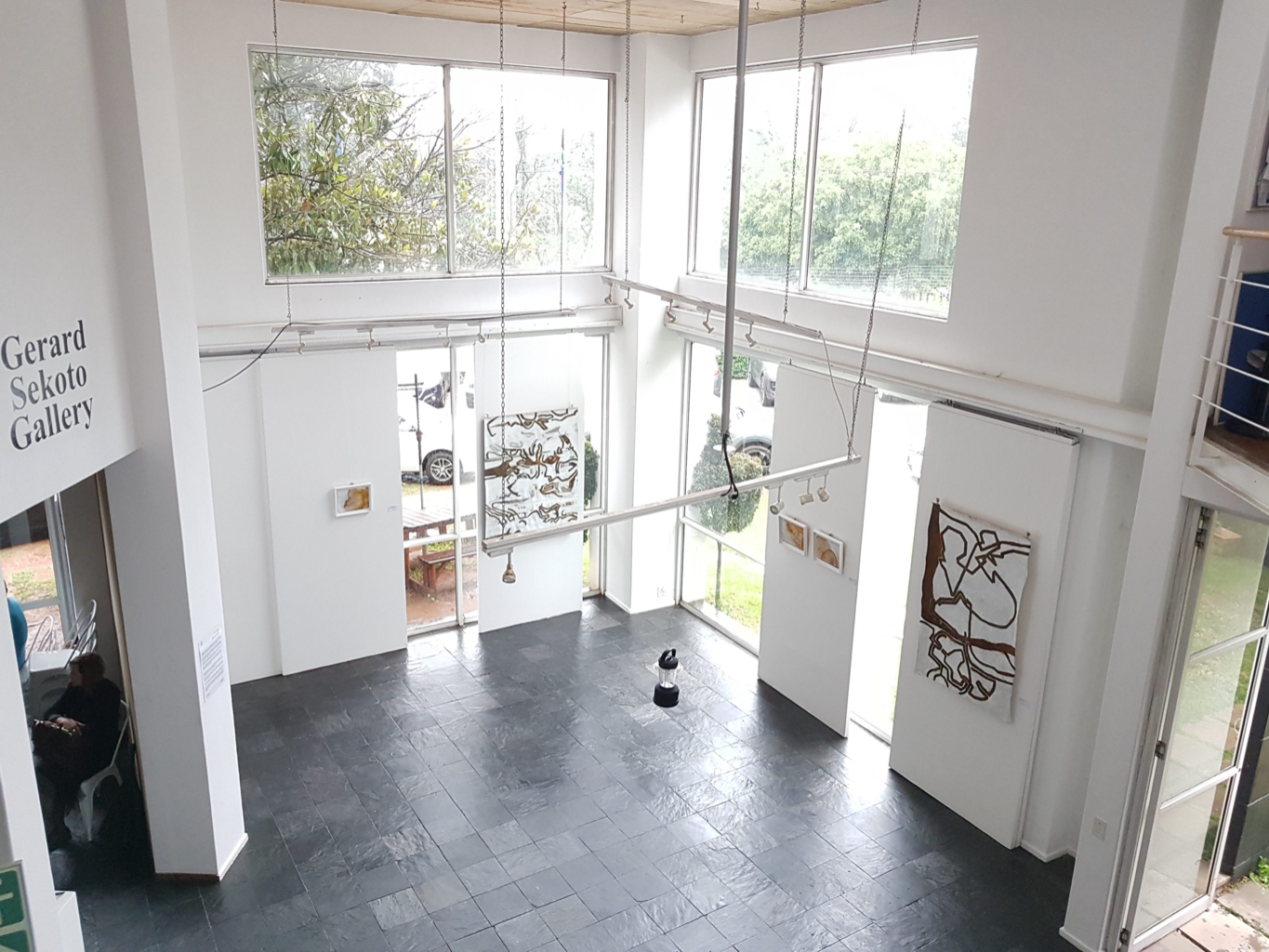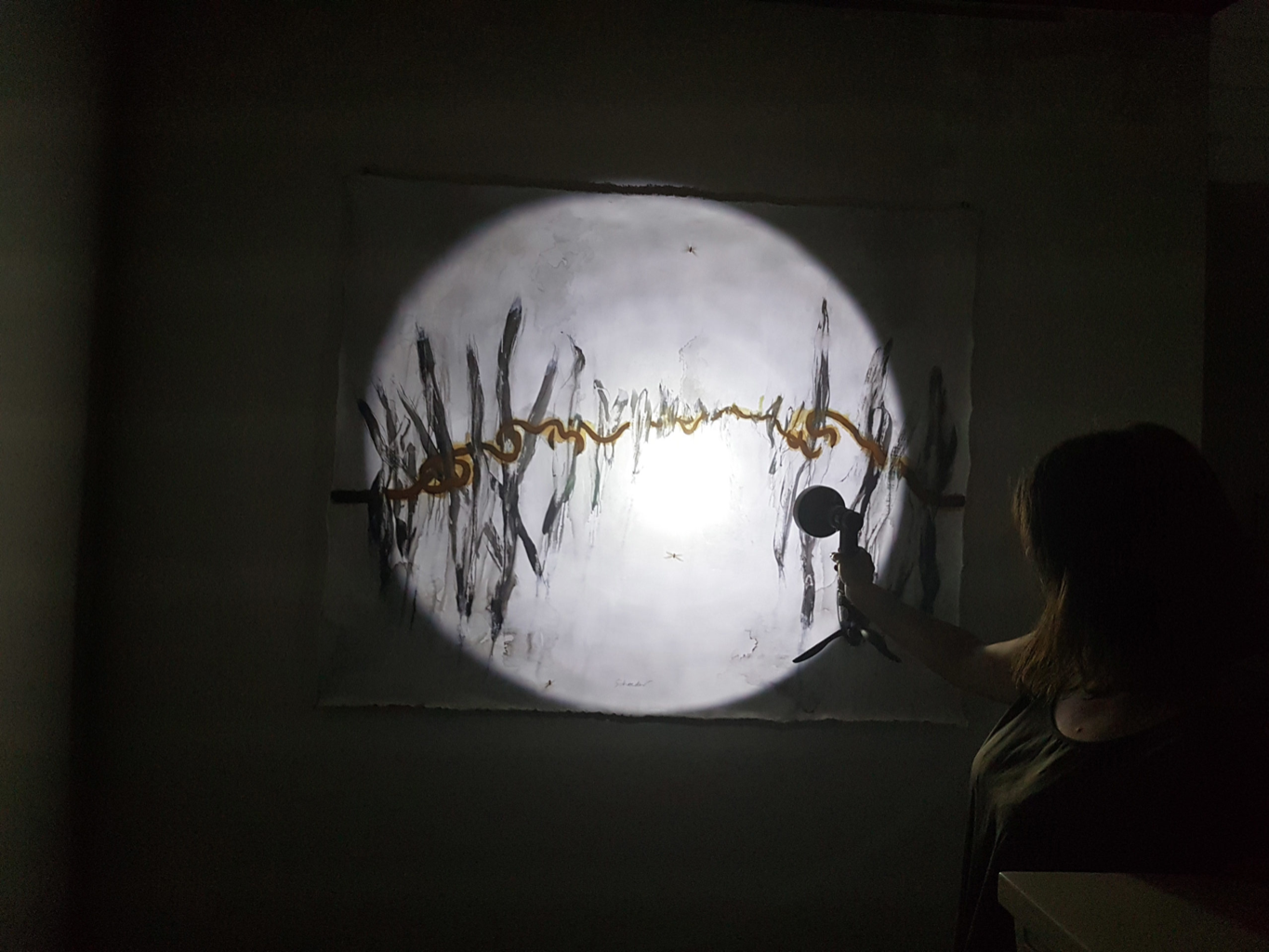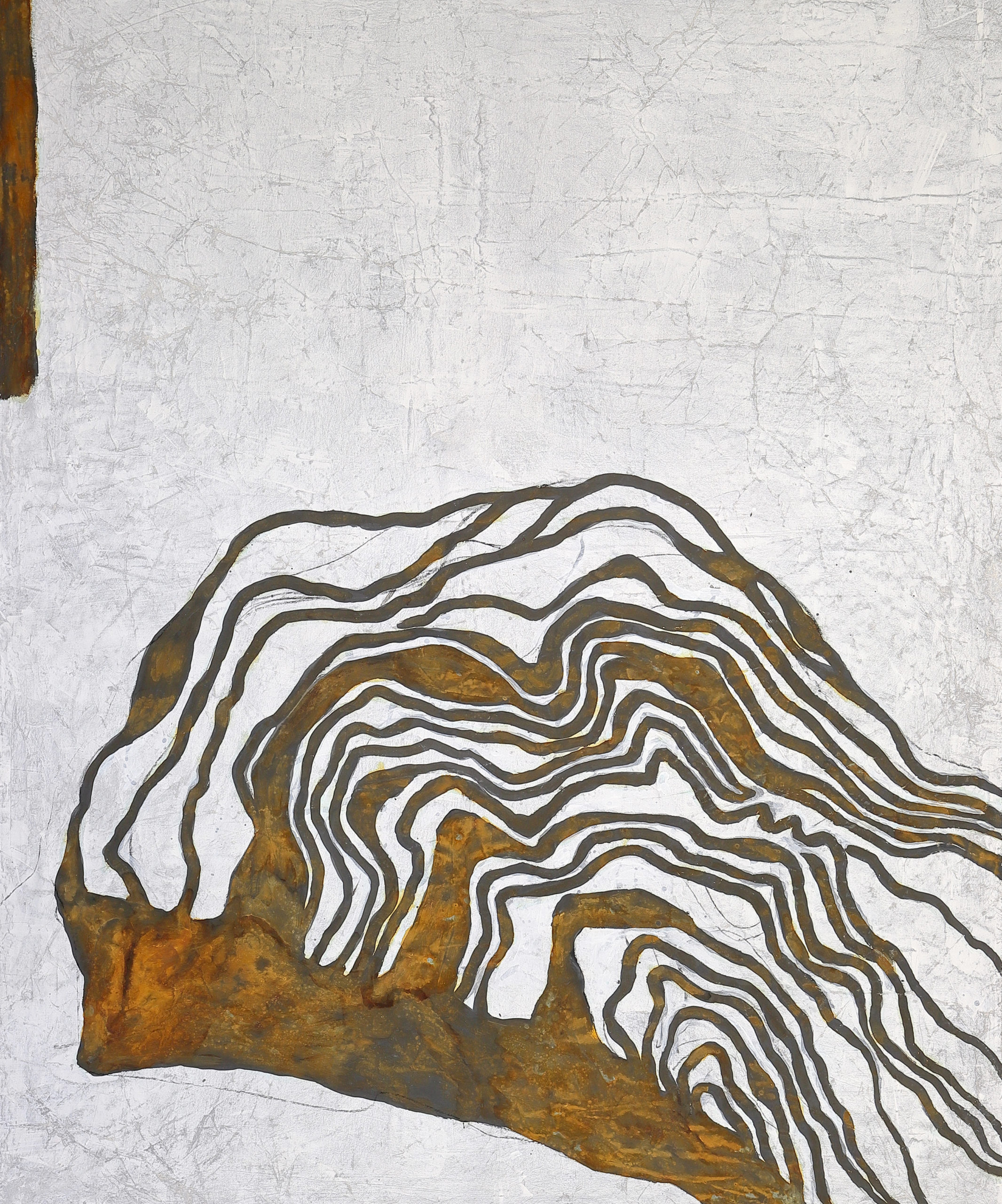 76 End-Street, 2019 /// Alliance Française, Johannesburg (SA)
(…) The much acclaimed Gerard Sekoto Gallery is hosting an exhibition featuring the work of Barbara Schroe- der. The French-German artist had an Art residency in Johannesburg in 2018 for about one month. Her first time on the African continent inspired her to create an incre- dible body of art work, as CGTN's Yolisa Njamela explains.
Barbara Schroeder's work is named after the address of the place where she worked upon arriving in Johannesburg. This building – The August House. It's a place in down- town Johannesburg, where over sixty artists from here in South Africa and the rest of the continent stay and produce incredible art work. The August house building is located in a difficult and risky neighborhood. A far cry from Schroeder's home in France.
Barbara Schroeder « I'm living in France in a very idealistic peaceful region on the landscape with wine all around and trees and I wanted to be in an opposite life in a very real life. The exhibition in boarder was called 76 end street. This is the address of August House. I wanted to show that it was not the end of something but the begin- ning of something new. It's not because you're living in misery, cruelness and violence, that is the last answer you can give, you can create something very positive so it's not an end but the beginning of something. »
Upon taking up the Arts residency, Schroeder decided to leave her favorite subject of « nature and landscape » so she can totally immerse herself in the urban world that she inhabited at the time. From the rooftop of the August House building, she could see the shadows of the people walking in the street. They inspired her to a graphic work of dark silhouettes. Silhouettes that are finally connected by a ribbon of rust which according to her relates a same and common story of national history.
Barbara Schroeder « Today the works are on the wall. They illustrate a very important subject. For me, it's way of life, ways of life. That's crossing of experience, cros- sing of meeting, it's the meeting of somebody else, somebody who is a stranger, somebody who can be an immigrant, somebody who's coming from, who's getting somewhere. » Schroeder says her immersion with the African artists was an enriching but also an emotional and artistic upheaval.
Barbara Schroeder « I think in a certain moment of your life you have a feeling that you're turning around and that you can't get any further because you're always working on your own, on your own inspiration. So being with other artists even if you don't copy their work, it's an enrichment of your own work so you have another vision of what you are doing. »
Her deep concentration in creative energy, techniques and visions of art so diverse, is embedded in what she says she'll take home with her.
Barbara Schroeder « What I'm bringing home with me is all this atmosphere of creation all around me that you taste, whatever you want without fear because there is no gallery waiting at the end. You want to know who's expecting you to do this very special kind of painting that everybody wants you to do, you're completely free in the residency to experience whatever you see all around you.»
In parting Schroeder says,76 End Street, is definitely not the end of a road. But it's the road itself. The life of a fight, a hope and an elevation.
Yolisa Njamela
CGTN, Johannesburg, South Africa.